User Name : aoitkr
User Type: Normal
Forum Profile: Click to see aoitkr's forum profile.
Forum Avatar: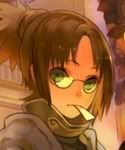 Location::
Join Date: 12/19/2008
Last Active: 04/23/2014 5:58 am
Number of Uploads: 770 - Stupendous Uploader
Number of Downloads: 10481
Number of Forum Posts: 1
Forum Signature:
Series Currently Watching: 123 (Toggle Items)

Series in red are marked as completely available on Manga Traders. (Remove All Complete)
Hover over series ending in '...' for full series title.
Favorite Series: 126 (Toggle Items)
Donations
Monthly Goal: $900
Current Total: $510.91
Percent of Goal: 56%
Curious who donates to us or what we spend the donations on? Click here to find out!